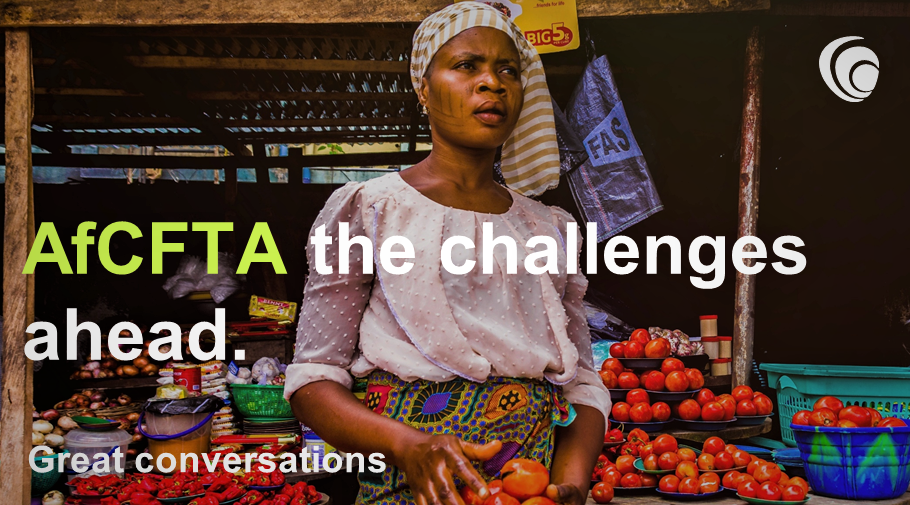 AfCFTA the challenges ahead
New Year's Day 2021 may have been slightly less spirited than previous years as the world continued to grapple with the shadow of uncertainty that the COVID-19 pandemic continued to cast. There was, however, a glimmer of light on January 1st as the African Continental Free Trade Area (AfCFTA) was officially launched. A lot of optimism surrounds AfCFTA as the agreement will help connect US$3.4 trillion economies with 1.3 billion people. If executed effectively, it is estimated that AfCFTA could boost regional income by 7%, lift 30 million people out of extreme poverty and increase the continent's exports by US$560 billion, among other benefits. This agreement is a game changer for Africa, however, its full implementation is not going to happen overnight. While the benefits that the agreement will bring are applaudable it is important that the obstacles to reaping those benefits also be acknowledged so that we can work as a continent to overcome them.
The most obvious value that African countries will gain from AfCFTA is increased trade as the movement of exports will be liberalised across the bloc. A key component, however, of the export value chain is logistics as goods need to be mobilised from one place to another, and herein lies a challenge. It is no secret that Africa's infrastructure leaves much to be desired. While more developed countries have invested significantly and effectively into their transport infrastructure over the decades, most African countries are still lagging well behind. Poor infrastructure causes delays and therefore can be costly to exporters, and these costs could significantly counter the advantages that the agreement brings.
Though togetherness underlies AfCFTA with an immense degree of unity having been required for the agreement to come into existence, disunity and political instability within individual countries still poses a threat to the effective implementation of the agreement. Though democratisation has been on the rise in Africa, there has also been an increase in political upheaval, takeovers and coup d'etats in the region as well, which continues to threaten livelihoods and economic growth. The risks and uncertainty that political unrest raises severely undermine the implementation of the agreement and could render it ineffective as it would hinder trade activity and deter much needed investment.
Now even if we were able to repair and upgrade all road and rail networks and bring political stability to every country so goods can move safely, the borders which exports have to cross also present barriers, and not just in the physical sense. Most businesses or people who have transported goods across borders in Africa have likely experienced a fair amount of red tape, both official and not so official. Bureaucracy at border posts has been a long-standing problem for exporters and importers due to a number of factors such as poor infrastructure, stringent requirements and corruption. While the introduction of AfCFTA aims to lower barriers of trade between borders it is unlikely that these bottlenecks will be dissolved quickly. Massive mobilisation of investment, policy restructuring, information sharing, and collaboration is needed to minimise these obstructions and, similar to the two factors stated above, this will take time.
The launch of AfCFTA is undoubtedly a milestone event, however, the road to achieving its goals will be long. It will be a true test of our people's capacity to work together towards building a stronger continent and hopefully the spoils will be distributed adequately and not just benefit an elite few. Challenges will always be present when taking on tasks as big as AfCFTA, but the vital thing to always keep in mind is that challenges can be overcome, and if we maintain the spirit of cooperation and collaboration that the agreement embodies then anything is possible.