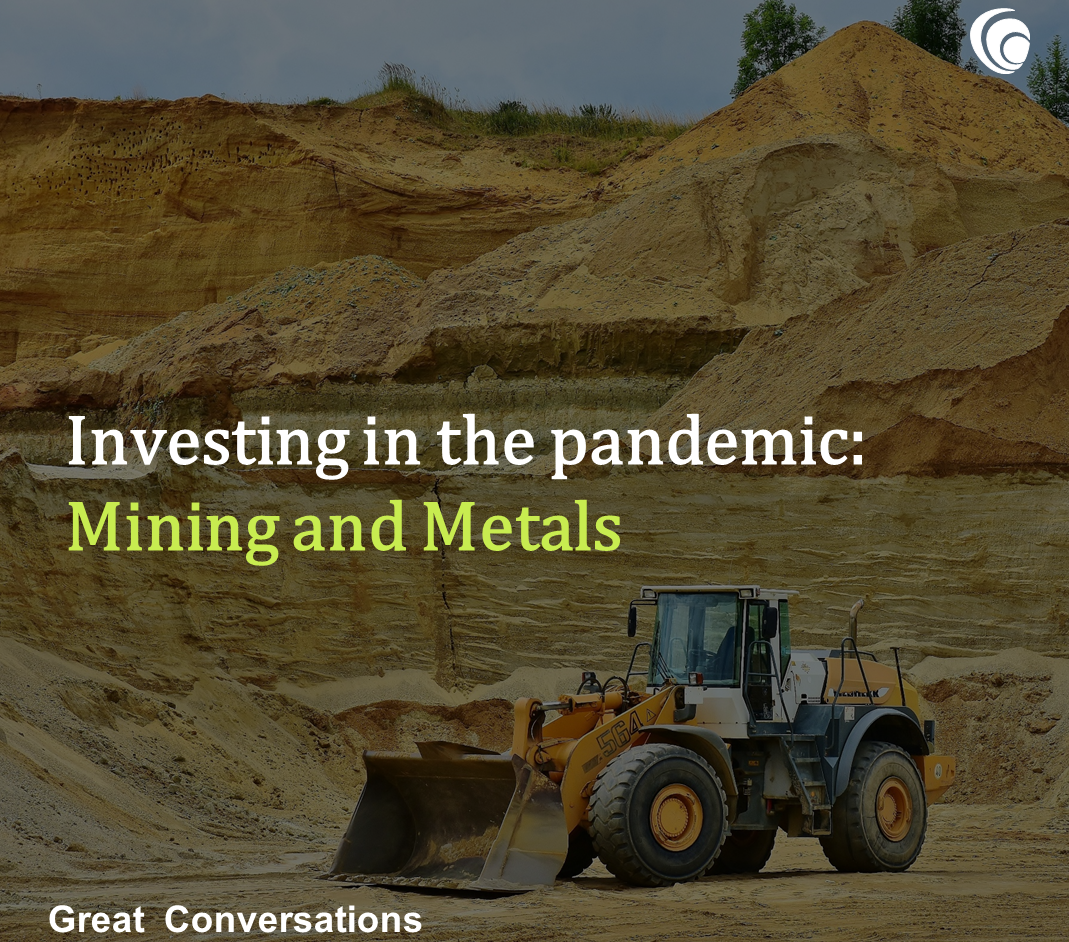 Investing in the Pandemic – Mining and Metals
As industries are still reeling from the effects of the pandemic, finding lucrative investment opportunities has become increasingly difficult. Economies around the globe have been impacted at least to some degree by COVID and while most organisations will not came out unscathed if they make to the other side of the pandemic at all, some sectors like mining have demonstrated real resilience even in the face of economic downturn. SADC's mining industry is ripe with opportunity and the sector has always shown massive potential for returns. Now with the way in which mining companies have been able to remain steadfast while other players from other industries crumbled, this sector continues to prove why it should be in every investor's portfolio.
With approximately 36% of gold; 20% of cobalt; and half of platinum, diamond and vanadium in the world coming from Southern Africa, the region is incredibly rich in natural resources which have only just started to be truly tapped into and leveraged. Mining is one of the biggest contributors to economic development in SADC and with local governments across the region realising this, investment policies are often quite favourable setting the stage for investors to participate effectively and reap huge returns. While the scale of mining activity is vast within the region, the potential for growth is still immense, presenting a golden opportunity for investors looking for high return investment prospects in one of the most resource rich regions in the world.
Mining companies have managed to endure what has probably been the biggest stress test of the era by not just surviving but, in some countries, also thriving. Despite the negative impact that lock downs and supply chain disruptions had on operations, many mining companies seem to only need to shake of a little dust to get back to their former productivity levels. Mining firms in SADC have reported that they can bounce back to pre COVID production levels within a year or less once operating environments "normalise" again; and while it is unlikely that we will ever return to the pre COVID standard of normal, high demand and rising prices for the sector's output will definitely bolster the industry's performance immensely.
Investment decisions have taken on a whole new form due to COVID with businesses having to prove more to demonstrate their viability. Good investment prospects no longer just have to be able to tackle the typical risks that businesses faced prior to the pandemic, but they also have to show their resilience to global catastrophes which we previously did not consider at all. Understanding a sector and its return potential, especially when under strain, is vital for any investment decision and ensuring you have a partner who can guide you through the process can be a huge help. With our in depth understanding of markets and expertise across several sectors within the SADC region, Baker Tilly Capital is able to provide both investors and those seeking investment with world class investment advice; we speak your language and identify with your goals to consistently deliver solutions that are tailor made for you. So if you have been considering adding mining and metals to your portfolio or expanding your exposure to the sector, the pandemic has definitely proven that the industry offers worthwhile investment opportunities. Contact Baker Tilly Capital today and begin your investment journey with advisors who put you first.