MEET CHAMA
I was born on the Copperbelt but grew up in Lusaka. How did I become an accountant? I was raised by accountants so I knew from the start that that was my path . To be honest I LOVED the clothes they got to wear to work and what I saw each time I visited their offices.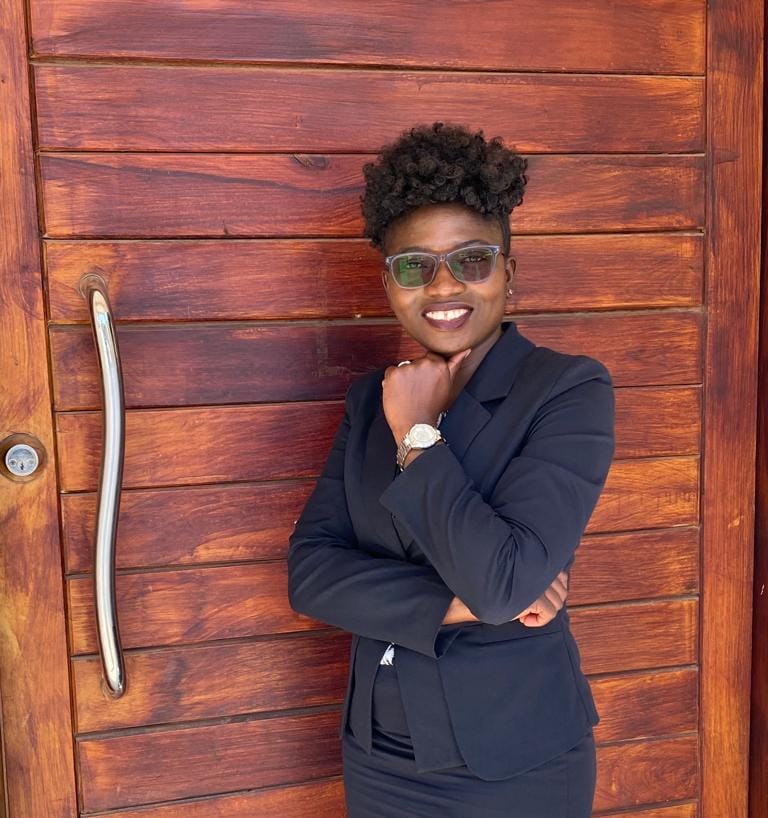 Faith is the reason am here. I was born again at the age of 14, and since then I have been embarking on searching for God and l live by his principles.
It is through faith that I found myself at Baker Tilly after being laid off from my previous employment. I remember going to church a week before being laid off and God just spoke to me and prepared me for what was coming. When it happened, I had zero worry in me, I was instead comforting another staff member who we had been laid off together.
God is faithful, and when one door closes He will always make sure another opens. Sure enough, exactly a week after being laid off I got a call from Baker Tilly, a position I had applied for from the newspaper. A month later I was given an offer letter.
Well my route to becoming a Chartered Accountant was not always easy. I had high scores when I did the Certified Accounting Technician course and I thought hey, this is easy. I was proved wrong when i failed my first 2 ACCA papers on first attempt. I had to re-write some papers in level 2 but cruised through level 3.
My motivation has always been that I like getting things done and not fully depend on others but God (1 Thessalonians 4:11-12 is my anchor scripture). I also love helping and building others no matter their current level.
Through God, I have a very understanding husband who doesn't mind eating late sometimes and also having me arrive home after him on a busy and demanding day. Without his support, I don't think I would have been where I am in my career. Having him as a cheerleader and friend has been one of the greatest blessings in my life. But we have had to reset our priorities in order for me to progress. I do my best not to mix work and home life. I put in my best while at work and I put in my best while at home and avoid taking one to the other, this is important to ensure some sort of a balance, NEVER take work home!!
My advice is this: don't be too hard on yourself and quick to rise, learn the art, and your work will speak for you. Also utilize opportunities when presented because no opportunity repeats itself. Fellow ladies – Know what you want to achieve and work towards it. This means your vision will determine the decisions that you make in every area of your life and when. Above ALL else TRUST in the Lord, He will never steer you wrong.