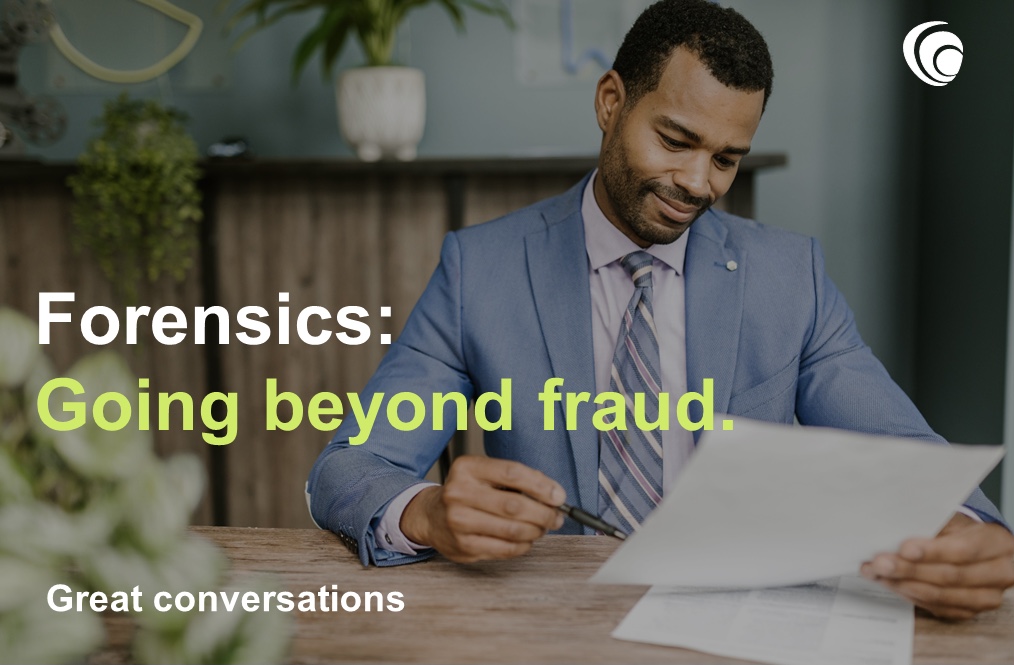 Forensics – Going beyond fraud
The unfortunate reality of running a business is that at some point you will likely have to deal with fraud. Fraud comes in all shapes and sizes and while some issues can be dealt with internally, in some critical situations you may require in-depth analysis and expertise to uncover and present the facts, especially if you plan to take legal action – this is where forensic accountants serve you best. Issues such as employee theft often take centre stage when it comes to forensic investigations, particularly in Southern Africa where cases of people misappropriating funds are all too common. However, though forensic accountants mostly come to the forefront in fraud cases, we offer a lot more.
If your business has suffered from commercial damages due to contract breaches, intellectual property infringements or product liability, for example, one of your first points of call should be a forensic accountant. Such matters can be challenging to quantify and prove so it helps to have professionals with experience in your respective industry to bring the facts to light and ensure you are adequately compensated.
The main objective of a forensic accountant is to find the facts through thorough research and analysis, and this skill can also come to serve you in insurance claims matters. As a business you always aim to reduce your risk exposure and one way of achieving that is by trusting insurance companies to cover certain potential losses. Ideally, if something goes wrong and you make a claim you should get the agreed upon coverage, unfortunately, this may not always be the case due to a number of factors. Sometimes it may be due to fine print you may have overlooked but where you truly believe your insurance company is short-changing you it may be necessary to seek the expertise of a forensic accountant. By identifying relevant issues, isolating key factors and evaluating the financial impact, we are able to determine how much is owed.
Resolving internal disputes between partners or shareholders may also require the assistance of forensic experts. If the business is being dissolved or shareholders have decided that want to exit, determining who gets what can sometimes get messy. In the event that the involved parties cannot come to an agreement about values, a forensic accountant is able to provide an unbiased perspective. Even prior to a dispute arising, it may be diligent to have an impartial assessment conducted at the onset so the facts are readily available before you come to the table to discuss the matter in detail.
As forensic accountants we do much more than identify theft; wherever facts need to be unearthed, quantified and fairly presented, we are able to provide expert assistance. But regardless of the circumstances that lead to you requiring a forensic accountant it is important that you have a partner you can trust, and we can guarantee that you will find that in Baker Tilly Chartered Accountants.